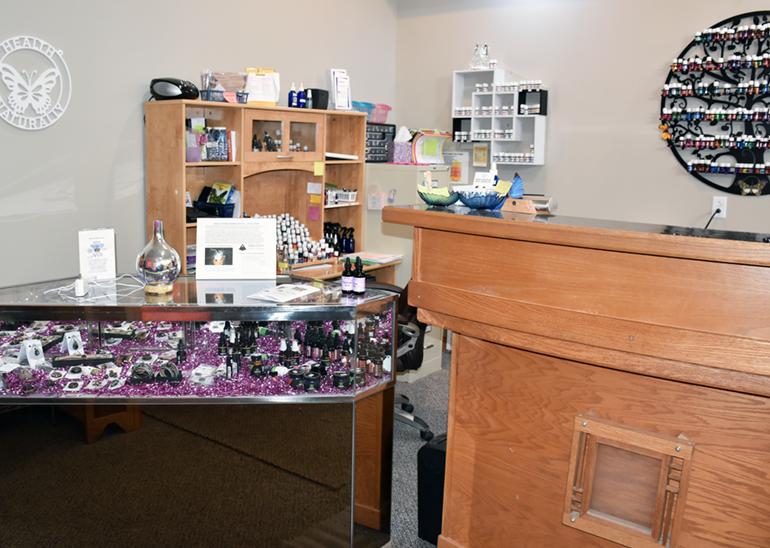 ---
Products of the Month – June 2022
Citrus Fresh Essential Oil
Gather all the information about Citrus fresh oil benefits and how-to-use it in this article! It can boost your mood along with a myriad of perks.
Citrus Fresh Essential Oil is actually a blend of six refreshing essential oils. Lemon (Citrus limon), Mandarin (Citrus reticulata), Tangerine (Citrus reticulata), Orange (Citrus Sinensis), Grapefruit (Citrus paradisi), and Spearmint (Mentha spicata).
Rich in d-limonene, Citrus Fresh essential oil is a great oil that boosts moods, uplifts your mind and eases stress. Citrus oils are widely used in body care in spas across the globe.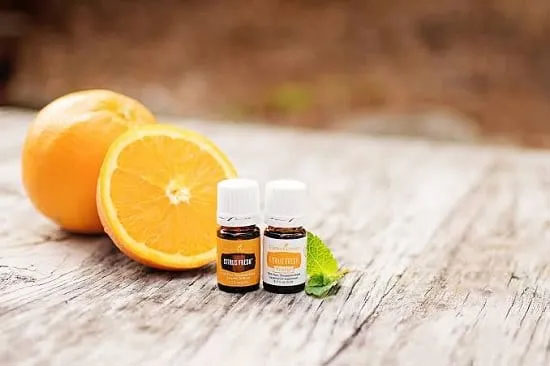 Citrus Fresh Benefits
Boosts Mood
Anti-Oxidant
Kills Germs
Air Freshening
Energy Boost
Removes Toxins
Sanitization
Anti-Anxiety
Respiratory Health
Immune System Booster
How to Use Citrus Fresh Oil
1. Breathe In! – You can smell the Citrus Fresh oil right from the bottle. Or you could take out a few drops in your palm, rub them together and inhale the aroma. But this isn't the preferred way to use essential oils. Subsequently, much better would be placing the oil in a water dish in a diffuser.
2. Wear It- Use the essential oil as a perfume! A few drops of this Citrus Fresh essential oil poured on to your collar or your cuffs can really last the entire day and will leave you feeling energized and refreshed for long after.
3. As a Medicine – When you take Citrus Fresh in a tincture as a medicine, it is great for relieving stress and anxiety. Other oils to pair with Citrus Fresh are Bergamot, Neroli, and Grapefruit. These all are essential oils that help combat fatigue and insomnia.
4. Diffuse It – A great way to consume essential oils is through a diffuser. An electric diffuser spreads the wonderful fragrance throughout your house.
5. Massages – Aromatherapy is a powerful combination to be used along with massages. It is stress-reducing and rejuvenating. You could try a facial massage with Citrus Fresh. It's sure to have you wanting more.
Conclusion – There you go. 10 amazing benefits of Citrus Fresh essential oil and 5 tried and tested methods to use it! Let us know your thoughts in the comments down below.
---
2022 U.S. & CANADA CONVENTION
June 15–18 in Salt Lake City, Utah

Ready to Register?
Registration is open and will remain open until May 13, 2022, for in-person tickets, or while availability lasts. There is no capacity limit for virtual tickets, and they will remain available through June 10.
Join us in Salt Lake City, UT at the Salt Palace Convention Center, or virtually, June 15-18, 2022! 
Pricing for in-person tickets is $225.
Pricing for virtual tickets is $50.
---
HEALTH, NATURALLY'S PRODUCTS FOR SALE
---

As a Nature Sunshine Independent distributor of Nature Sunshine Products, we offer the highest quality herbal supplements, vitamins, minerals, and nutritional supplements.
To Become a Member
Click this link or Nature's Sunshine logo above to visit the site.
Add $40 or more of product to your cart.  (To become a member, you will have to buy $40 in products at member cost.)
Need to increase your order to $40?
Continue to Checkout.
Click the "Sign up" button in the "Become a Member" box during checkout.
Complete the Checkout process.
Membership Benefits 
Save up to 33% off Non-Member price
Get access to promotions and product discounts
Free health education (webinars, local workshops)
Nature's Sunshine Changes (effective February 1, 2021)
No free memberships
If you are an active member, you will now receive 15% off
NSP has lowered the price on a majority of all their products.
If you would like a larger discount, you need to sign up for auto-ship on a monthly basis through NSP.
As a welcome to a first-time client receiving a nutritional evaluation, we will offer a one-time discount of 10% off.
---


Health Naturally is an independent distributor for Young Living. We are dedicated to educating the public about the versatile uses and profound effects essential oils have on the mind and body. Click this link or the Young Living logo to visit the site.
Once on the Young Living site, go here to become a member. Select Member or Retail Customer depending upon which plan you prefer. The "Member" plan requires the purchase of a starter kit with your first order and provides a 24% discount on all products ordered. Members can participate in the essential rewards plan and earn member discounts. 
If you select the Member plan, follow the steps provided.
The Retail Customer plan provides full retail pricing to customers. 

To sign up and purchase as a Retail Customer, shop the

product catalog

and check out via the shopping cart.
---

Gabriel Cousens MD