Hours of Operation
Monday-Thursday 1-5
Friday and Saturday 9-5
---
Give the gift of health this Christmas!
Gift certificates are always available and a great gift idea
for that hard person to buy for on your Christmas list!
They can be purchased in any amount and for services
and/or products. Give the gift of health this Christmas!
---
Product of the Month –  December 2020
Nature Prints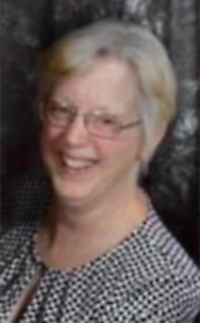 Barb Casper has created several inspirational, canvas prints for sale in our storefront priced from $10-$50. You may remember Barb as one of our former store clerks here at Health, Naturally. According to Barb, offering her prints at Health, Naturally is her way of giving back to the clients we serve. For her, the creative design process allows her to express herself and helps relieve the stress of dealing with her own chronic health issues. Barb embraces the notion that self-expression and creativity open us up to being vulnerable. However, without vulnerability, we can never heal completely!
Barb is a graphic and web designer (she designed our website) and was previously employed in the mental health field for over fifteen years as a recreation therapist. Her most cherished takeaway from her job experience as a recreation therapist is her strong belief in the power of positive thinking and remaining hopeful despite whatever difficulty we may face. She believes these personal attributes have powerful effects on the ability to heal ourselves, others, and the planet on which we live.
Barb's artwork reflects what and where we have been, what is, and, most importantly, what we are capable of becoming. Barb's prints allow us to connect with the beauty within us by closely observing our natural world. Her artwork opens the door, allowing us to leave our everyday difficulties behind for a moment and recognize who we truly are.
With my artwork, I hope to ignite a spark within you so you may shine a light towards what, at times, may seem a dark and unforgiving world. With the natural world providing a sense of light, hope, and beauty, I wish for each of you to create your own path to wellness." 
"Our creative and enduring spirit is our strongest healing attribute and allows us to soar without the need for wings."
–  Barb Casper, Wings of Air
Come in and view her inspirational pieces and consider them as a great Christmas gift or an addition to your own home!
---
HEALTH, NATURALLY'S PRODUCTS FOR SALE
---

As a Nature Sunshine Independent distributor of Nature Sunshine Products, we offer the highest quality herbal supplements, vitamins, minerals, and nutritional supplements.
To Become a Member
Click this link or Nature's Sunshine logo above to visit the site.
Add $40 or more of product to your cart.  (To become a member, you will have to buy $40 in products at member cost.)
Need to increase your order to $40?
Browse our Weekly Specials, or try our online Health Assessment.
Continue to Checkout.
Click the "Sign up" button in the "Become a Member" box during checkout.
Complete the Checkout process.
Membership Benefits
Save up to 33% off Non-Member price
Get access to promotions and product discounts
Free health education (webinars, local workshops)


Health Naturally is an independent distributor for Young Living. We are dedicated to educating the public about the versatile uses and profound effects essential oils have on the mind and body. Click this link or the Young Living logo to visit the site.
Once on the Young Living site, go here to become a member. Select Member or Retail Customer depending upon which plan you prefer. The "Member" plan requires the purchase of a starter kit with your first order and provides a 24% discount on all products ordered. Members can participate in the essential rewards plan and earn member discounts. 
If you select the Member plan, follow the steps provided.
The Retail Customer plan provides full retail pricing to customers. 

To sign up and purchase as a Retail Customer, shop the

product catalog

and check out via the shopping cart.