Young Living Product Specials
March Product Promo
Calling all go-getters, movers and shakers, and on-the-goers! Life can be chaotic as you reach for your dreams, care for your children, and conquer your checklists. With March's PV promotion, the ordinary yet necessary details of the day won't get in the way of your 2020 goals.
While you're tallying off those to-dos, remember to bring your travel bag! With critical decisions to make as head of the family, your business, or your own life, reach in and grab Valor® for an extra dose of courage. As you scarf down a quick lunch, you'll need JuvaFlex® Vitality™ to support your wellness* so you can keep hustlin'. With these products and more—like an exclusive 15 ml bottle of Gentle Baby™—we're positive you'll keep cruising on the road to success!
*These statements have not been evaluated by the Food and Drug Administration. This product is not intended to diagnose, treat, cure, or prevent any disease.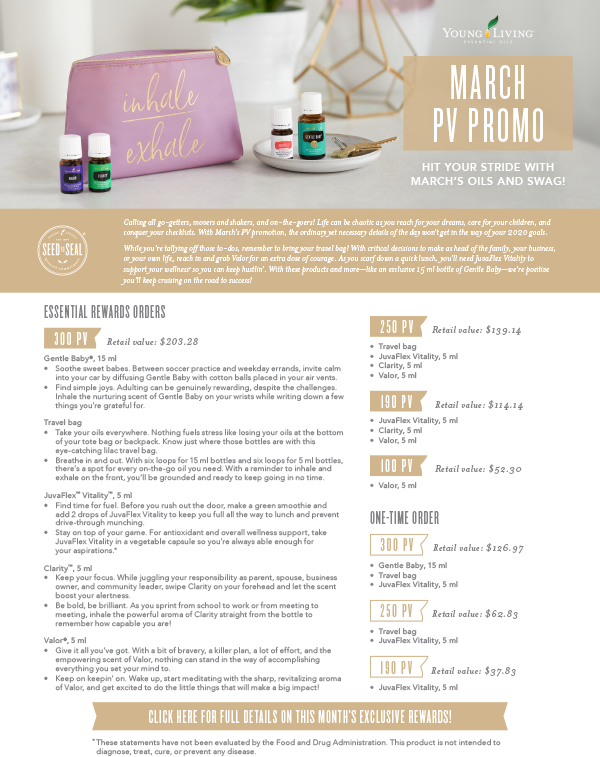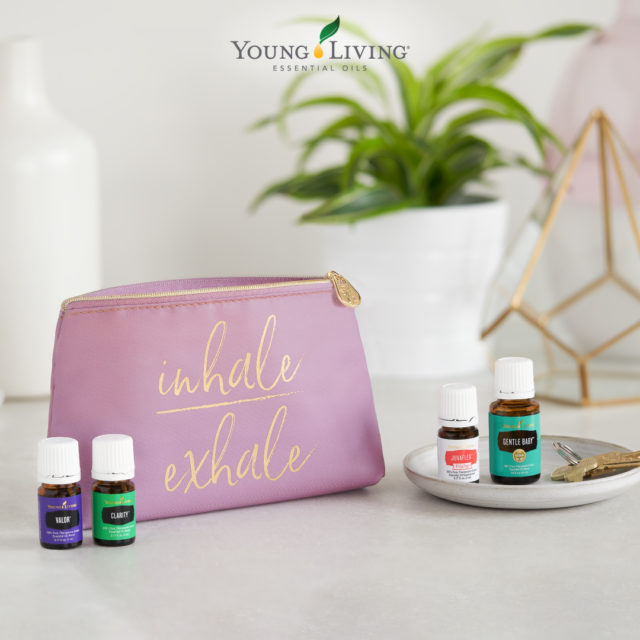 All the newest product offerings from Young Living. Come find your next favorite product!
Take advantage of select essential oils and essential oil-infused products at special pricing you're going to love.
We're regularly updating our product offerings to fit your seasonal needs, making this your shop for finding the perfect gifts and treats.