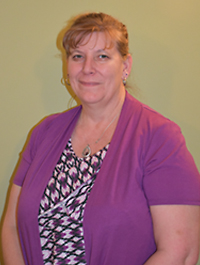 Tina Pickvet, ND
Tina is a Naturopathic Doctor and past student of Jan Doerr.  Tina trained at the Naturopathic Institute in Mt. Pleasant, MI. She resides on a family farm in Pinconning.
---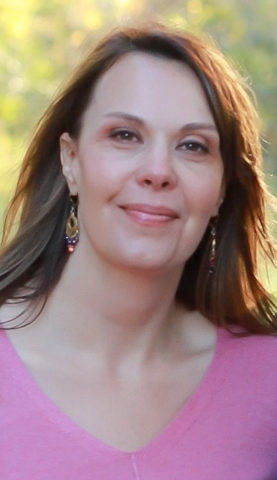 Holly Shillair, Natural Health Educator and Energy Worker
Holly is passionate about helping others on their healing journey. From a young age she was able to connect with other people's emotions. Through life experiences, her gifts have awakened and have allowed her to support others through their emotional, spiritual, and physical healing.
Holly is a Certified Energy Healer through Sage Soul Healing. She is a Reiki Practitioner, and a Certified Natural Health Educator through the Naturopathic Institute of Therapies and Education. Holly holds a Bachelor's Degree in Business Management/Marketing from Northwood University.
Energy Healing sessions with Holly are offered in-person or remotely. Each session focuses on core issues that are affecting you physically, emotionally, and spiritually. Holly will look at ancestral connections, traumas, inner child healing, balancing the chakra system, and other modalities to provide a comprehensive healing session customized to your needs. All sessions are provided in a safe, supported space that allows for healing of the body, mind, and soul.
---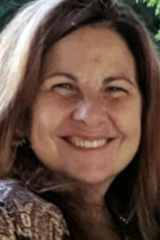 Deb Bruske, Natural Health Therapist
Deb is a natural health educator/natural health therapist. She is a third-year student at the naturopathic Institute training as a natural health practitioner.
Deb's been a client of Health, Naturally since 2003.Her passion is spending time with her husband and her family. She loves taking kayak trips with the whole family, grandkids included.
Her other passion is whole health. She is available to take clients Saturday mornings.
---
Kristin Syperski, Natural Health Educator, Reiki Practitioner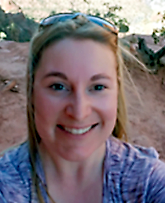 Kristin has had a passion for natural health since she was a little girl; believing that given the right tools, the body has the ability to heal itself.  She is constantly expanding her knowledge in different modalities to be able to teach her clients and loved ones how to live a healthier lifestyle.  Kristin is a Natural Health Educator and is currently a 2nd year student at The Naturopathic Institute of Therapies and Education in the Naturopathic program. She is a Reiki Master and is also a certified Angelic Reiki Practitioner. She is an Acupuncture Detoxification Specialist certified in auricular acupuncture through the NADA protocol.  Her goals are to continue her growth and knowledge and use that to empower her clients and loved ones on how to bring the body back into balance using natural methods.
---
Mary Anne Malek, Bowen Practitioner, Reiki Practitioner

Hi, I'm Mary Anne Malek. In 2012 I completed my initial training and became a Certified Bowenwork practitioner. Since then I continue to update my skills. I am also a Level 3 Reiki practitioner an advanced master gardener.
Bowenwork is hands-on healthcare. It consists of sequences of rolling movements of the practitioner's thumbs or fingers over precisely located sites on the body. These movements serve to signal the body to remember how to heal a variety of health issues.
Bowenwork provides gentle and profoundly effective signals to the brain for healing and recovery through the stimulation of special receptors in the tendons, muscles, and ligaments of the body. These stimuli can result in deep relaxation, resetting of muscular tension and range of motion, lymph drainage, pain and inflammation reduction, and pain relief.
Bowenwork helps the body remember how to heal. The specific objectives may vary, but there is always focus on relaxation, reduction of the "fight or flight response", and engagement of the body's perfect pattern memory for the area that is in pain, contracted or otherwise out of balance.
Bowenwork positively affects mostly all health ailments. It is very gentle and is suitable for all ages and physical conditions. Most conditions should resolve or lessen in 3-4 sessions. Chronic conditions may require additional sessions.
Please contact me to start on your pathway to wellness.
Mary Anne Malek
989-754-6630 (h)
989-964-8003 (c)
---
Diane Cain, Licensed Massage Therapist
Diane has been providing massage therapy services at the Standish office for quite some time and will now be providing massage services at the Bay City office.
---
Rebecca Spannagel, Licensed Massage Therapist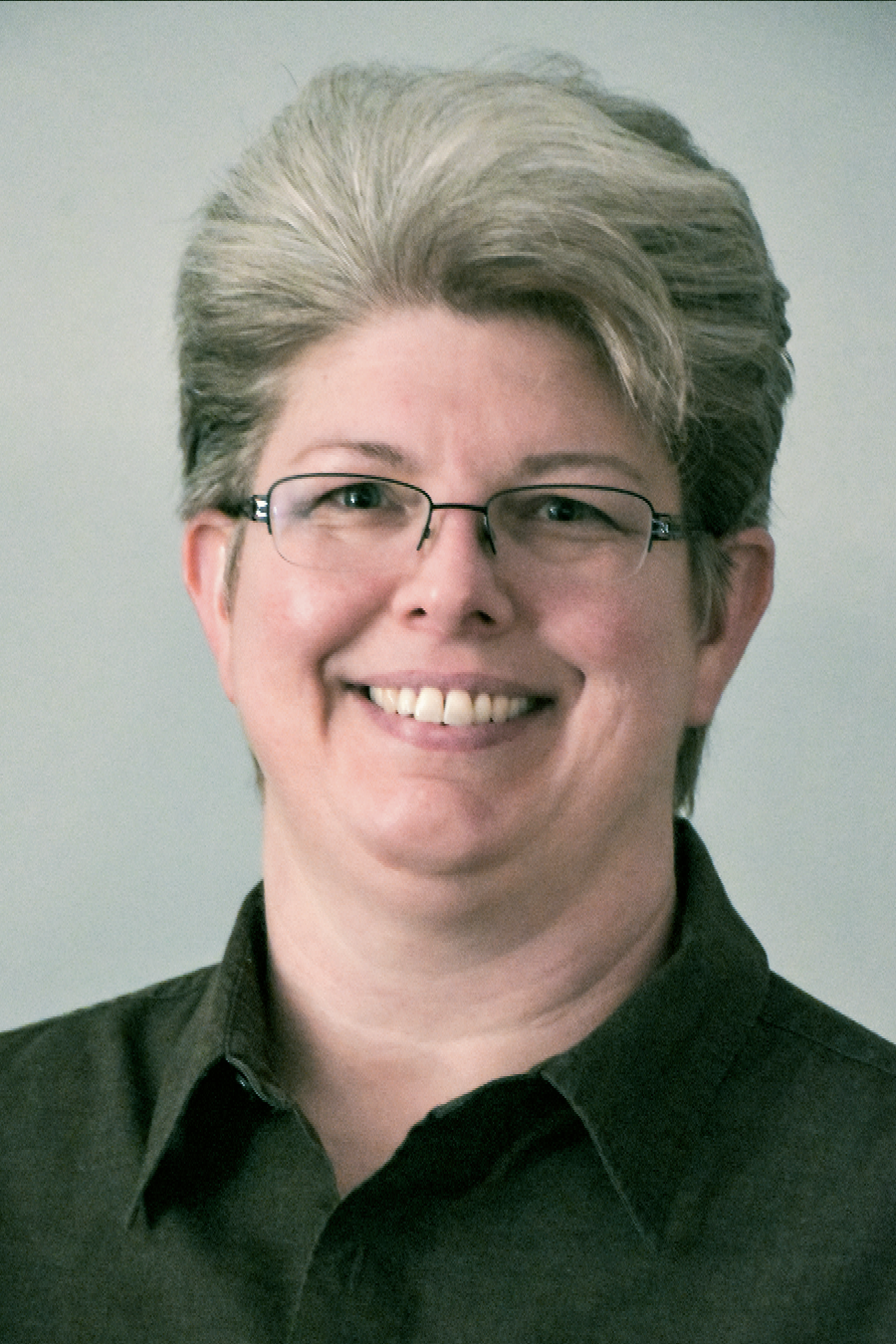 Rebecca decided halfway through her first year in the certified naturopath program at the Naturopathic Institute to take a different direction into therapeutic bodywork. She graduated from the Naturopathic Institutes Therapeutic Bodywork Practitioner program in November 2019, receiving her Licensure for Massage Therapy in December 2019.
If you ask her "'Are you glad you made that decision?'" You would get a double thumbs-up, a big smile, and a "Most Definitely!!! "Learning how to perform therapeutic touch is something I was gifted with the ability to do and has been life-changing."
Rebecca is passionate about natural/alternative wholistic wellness and facilitating her clients' "Why"? She says: "Every being on this earth is special and unique, and deserves a session focused and tailored to that uniqueness. Whether you come to de-stress and relax, or for a specific health concern, that session is tailored specifically for you and your needs."
Rebecca offers various types of massage sessions that employ multiple therapeutic modalities (with/without essential oils) along with Reflexology, Cranio-Sacral, and Light Healing Touch.
If you would like to set-up a session with Rebecca please call, or text her, at 989-482-3866. She is currently seeing clients at both the Bay City and Standish Health, Naturally locations. Her hours of availability are varied, so her sessions are by appointment only.
---
Stacey Ayers, Licensed Massage Therapist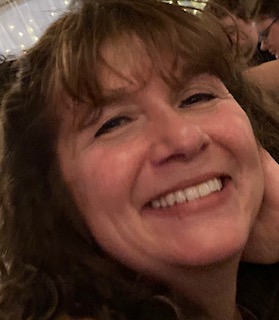 Stacey Ayers agreed to help us out with our Getaways this Spring, and since the clients liked her so much, we kept her here! Stacey is a graduate of Bayshire Massage School in Bay City and has been a Licensed Massage Therapist for over 7 years. She can do various forms of massage and specializes in Trigger Point for muscle release. She is available for massages on Mondays at Health, Naturally!
Stacey stays active with swimming, biking, kayaking, pickleball and reading. She enjoys nature, people and animals.
---
Shirley Polaski, Reiki Practitioner
---
Barb Casper, Natural Health and Wellness Advocate, Online Class/In-Classroom Instruction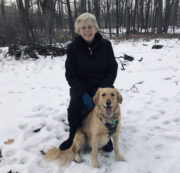 Currently, Barb is the face behind-the-scenes for all things having to do with our online presence; including our Facebook page and web site. Barb developed our online "Natural Learning" platform and will continually be adding new classes and other products to the site for our clients. The Natural Learning classroom offers instruction in the form of e-books, flipbooks, articles, videos, audio presentations, and more. These can be purchased (some will also be free after registering on the site) and viewed on your own time schedule for furthering your knowledge regarding all aspects of natural health and wellness.
Barb, who formerly worked in the mental health field for fifteen years as a recreation therapist and continues to work as a graphic/web designer, is a nature/outdoor enthusiast. Gardening, biking, taking walks outdoors, and observing nature's beauty are a few of her passions.
"'Learning to align myself and live in reciprocity with the natural world and all living beings, and regularly practicing giving thanks for all I have rather than focusing on what I am lacking is at the very core and essence of my new-found health and wellness. I have been rewarded in so many ways ways that, until very recently, seemed totally unimaginable.' "  – Barb Casper
FYI: Barb will be sharing her personal health experiences and offering in-person classes at Health, Naturally in the near future!
---
Janice Valkenburg, Store Clerk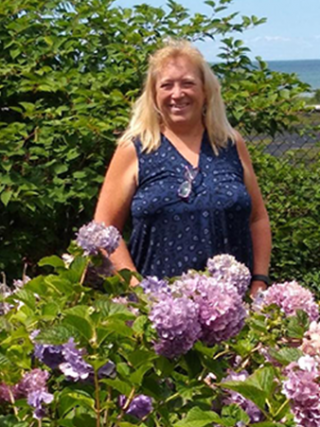 I am very excited and happy to be joining Health, Naturally!  Since I teach during the week, I will be at the store on Saturdays.  I teach 4-6 grade at Saginaw Grace Christian School.
I grew up in a family of 10, so my Dad always planted a huge garden!  It was a cheaper way to feed us.  But it was also a very healthy way to feed us.  I believe it's wonderful to teach kids the benefits of eating healthy early on, so they don't develop health issues that can be difficult to combat.  I also teach grades k-3 gym.    I love learning about living a healthy lifestyle, and I know I'm going to love learning from the amazing people at Health, Naturally!
I am excited to meet each of you!
Additional Store Staff: Dee Scherzer, Shirley Polaski, Tina Pickvet, ND
---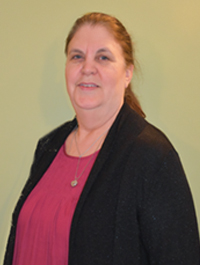 In Memory of Jan Doerr, ND, Health, Naturally! by Jan Doerr, Founder & Owner
Business inception – November 2, 2021
Jan Doerr, ND trained at the Naturopathic Institute and received her Doctorate of Naturopathy from Clayton College of Natural Health. She has been the owner and only employee of this business for the last eleven years (2014).
Jan is committed to improving the quality of life of her clients by enhancing each individual's natural immune response and bringing the person to a new level of optimal wellness by integrating the healing powers of body, mind, and spirit. Jan uses a combination of therapies that support and promote the body's natural healing process including the use of botanical and herbal medicine, nutritional education, homeopathy, essential oils, and massage.
Jan completed her doctorate degree in naturopathy at Clayton College of Natural Health. as a Naturopath, Jan has spent thousands of hours in the classroom and in directed studies in the various disciplines of natural health. She continues to attend state-licensed and nationally accredited schools and seminar programs related to the field of Naturopathic Health.
Professional Associations
Associated Bodywork Professionals
American Naturopathic Medical Association
Additional Education
1978 – Bachelor of Science with majors in Psychology and Therapeutic Recreation from Central Michigan University.
1979 – Master's of Arts in Recreation and Park Administration with an emphasis in Recreation for the Ill and Handicapped from Central Michigan University.
1980-1981 – Postgraduate work from CMU and Concordia University, Canada.
2001 – 2005 – Naturopathic Institute of Therapy and Education in Mt. Pleasant, Michigan – Licensed Natural Health Educator, Naturopathic Therapist.
2004-2005 – Clayton College of Natural Health – Doctorate of Naturopathy
---