Bay City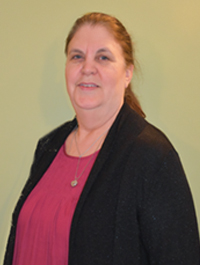 Jan Doerr, ND
Jan Doerr, ND trained at the Naturopathic Institute and received her Doctorate of Naturopathy from Clayton College of Natural Health. She has been the owner and only employee of this business for the last eleven years (2014).
Jan is committed to improving the quality of life of her clients by enhancing each individual's natural immune response and bringing the person to a new level of optimal wellness by integrating the healing powers of body, mind, and spirit. Jan uses a combination of therapies that support and promote the body's natural healing process including the use of botanical and herbal medicine, nutritional education, homeopathy, essential oils, and massage.
Jan completed her doctorate degree in naturopathy at Clayton College of Natural Health. as a Naturopath, Jan has spent thousands of hours in the classroom and in directed studies in the various disciplines of natural health. She continues to attend state licensed and nationally accredited schools and seminar programs related to the field of Naturopathic Health.
Professional Associations
Associated Bodywork Professionals
American Naturopathic Medical Association
Additional Education
1978 – Bachelor's of Science with majors in Psychology and Therapeutic Recreation from Central Michigan University.
1979 – Master's of Arts in Recreation and Park Administration with an emphasis in Recreation for the Ill and Handicapped from Central Michigan University.
1980-1981 – Postgraduate work from CMU and Concordia University, Canada.
2001 – 2005 – Naturopathic Institute of Therapy and Education in Mt. Pleasant, Michigan – Licensed Natural Health Educator, Naturopathic Therapist.
2004-2005 – Clayton College of Natural Health – Doctorate of Naturopathy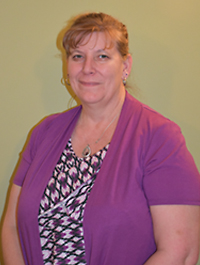 Tina Pickvet, a Naturopathic Doctor and past student of Jan Doerr, has joined the staff to take on all the new requests for services. Tina trained at the Naturopathic Institute in Mt. Pleasant, MI. She resides on a family farm in Pinconning.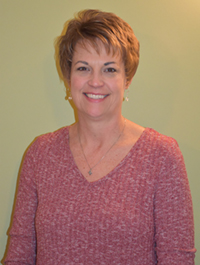 Laura Johnson, massage therapist, is an instructor at the Naturopathic Institute also graduated from the Naturopathic Institute and has years of experience with various forms of massage. She lives in Bay City.
---
Standish
Our Standish staff includes: Jan Doerr, ND and Tina Pickvet, ND