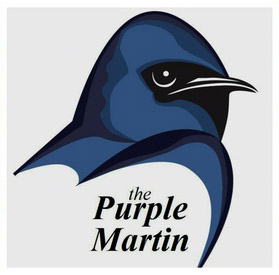 Wellness at Health Naturally

A FUNdraiser for the Purple Martin Camp
June 10, 2017 • 1:00-7:00 p.m.
Hot House/Chi – try this multiple energy approach for your preventative health improvement. 15 minutes is equivalent to 10,000 steps.
Body Vibe – standing on this machine for 10 minutes is equivalent to a 4 mile jog. It works to increase bone density and muscle mass, reduce cellulite and improve balance.
ERE – electro reflex energizer – this apparatus stimulates reflexes in the feet to improve total body health.
Hot house/Chi/Body Vibe/ERE – all four available in 30 minute session – $20
Foot Detoxification – eliminating toxins through your feet painlessly – $30
Facials – SOQI facials include anti-aging benefits and healthier skin – $20
Custom Perfumes – have a personalized essential oil blend made specifically for your body's needs. – $20
Mini Hand Reflexology with hot hand wax – treat your hands to a session of stress reduction and increased body circulation by using the energy pathways in your hands. This will be followed by a hot wax dip for relaxation – $20
Massage – Swedish (relaxing), deep tissue and sports massage – $35
Brain Fit – an interesting approach to pain loss, sleeping, and more – $20
Tea Tasting for Your Health – throughout the afternoon – FREE
Essential Oil Class for Beginners – at 6 pm and open for everyone – FREE
Appointments will go fast — so book yours now by calling Deb at 989-846-1225
Event will be held at Health Naturally! at 4308 Doerr's Forest in Bay City.   989-684-9701
This event is sponsored by your local travel agents!
---
About Purple Martin Camp
The Purple Martin was founded in 2011 with the determination to transform the lives of foster children and at-risk youth through social change.  Our programs give children the chance to have fun together, learn and know a happy time and a safe place.