Nature Sunshine New Products
July 2020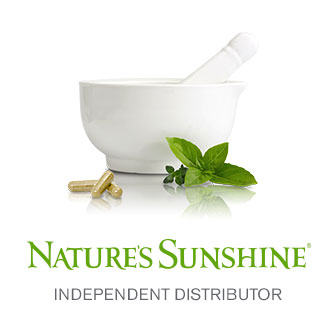 Quick access to all product descriptions.
---
Ashwaganda
Supports physical performance, endurance, and wellness
VO2 max is a measure of the aerobic endurance of a person. It represents functional health of the combined cardiovascular, pulmonary, and skeletal muscle systems.
Is traditionally used to support adrenal function and decrease physical fatigue
Supports the immune system
Helps stabilize the long-term stress response
Helps improve resistance towards stress and anxiety
Helps sharpen the mind-body connection
Is traditionally used to support mental health
Helps support cognitive performance in aging
SIGN IN TO YOUR NATURE SUNSHINE ACCOUNT TO MAKE A PURCHASE
---
New Elderberry Immune Gummies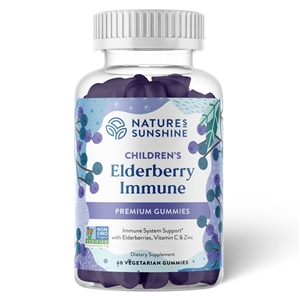 New Elderberry Immune premium gummies support immune health with three key nutrients. Each gummy provides natural elderberry plus vitamin C and zinc for an extra boost of immune support. And they're delicious!
Benefits:
Supports the immune system with elderberry, vitamin C and zinc.
non-GMO Project Verified
Certified Vegan
Certified Gluten-free
How It Works:
The small, dark-purple European elderberry is rich in antioxidants including polyphenols. People have depended upon its powerful immune support for thousands of years! In fact, Hippocrates (460–375 BC), "The Father of Medicine," touted the elder bush as a "medicine chest." Historically, elderberry has been used in traditional medicine to support the immune and respiratory systems.We all know Vitamin C for its immune system benefits. As an antioxidant vitamin, it protects cells from free radical damage. Vitamin C also contributes to the normal function of bones and cartilage, and it supports collagen production. Kids don't care about that, but you might!The trace mineral Zinc helps strengthen the immune system and supports it in multiple ways. Zinc is vital to the normal development and function of cells, facilitating innate and adaptive immunity. It works on two separate levels to defend your health!
Ingredients:
Black elder (Sambucus nigra) juice powder, vitamin C, zinc. Other ingredients:organic tapioca syrup, organic sugar, pectin, citric acid, sodium citrate, organic sunflower oil, natural flavors, organic carnauba wax.
Allergen claims:No gluten, milk, egg, soy, peanut or fish.
Recommended Use:
CAUTION:Keep out of the reach of children. Do not exceed recommended dosage. Gummies can present a choking hazard. This product should not be given to children under 2 years of age. If your child has a medical condition or is taking any prescription medications, consult a physician before use.. Children 2 years of age and older, chew one gummy per day. Chew completely before swallowing.
SIGN IN TO YOUR NATURE SUNSHINE ACCOUNT TO MAKE A PURCHASE
---